Copenhagen is a fascinating city with so much to offer – especially if you know where to go, what to see, what to do – oh… and of course what to eat 😊
The Gvidi guides know just that (and so much more) and they are ready to take you on a Copenhagen adventure.
In today's blog post, you can get to know these professional travel guides of Copenhagen a little better and read all about their favourite places and what they always bring on a tour.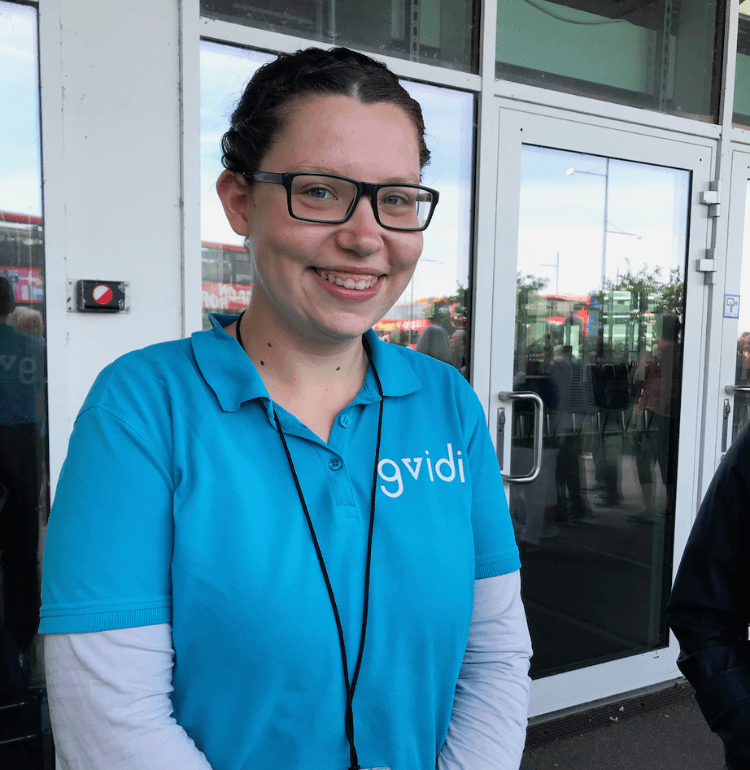 Liv
Languages: French, German, English, Danish as well as a little Icelandic and Spanish
Favourite place in Copenhagen: Cosmic room at Nordatlantens Brygge or Amager Fælled
A fun fact about me: My favourite danish word is nederdel (a skirt, literally a nether part)
The one thing I always bring with me on a tour: a reusable water bottle, to avoid a dry mouth when talking for hours on end.
Konstantinos
Languages: Greek, English, basic German and Danish
Favourite place in Copenhagen: Christianshavn
A fun fact about me: Before becoming a guide, I often took the orange sea busses all the way from Refshaleøen to Teglholmen -even during the winter- just to explore the city from the water side.
The one thing I always bring with me on a tour: Waterproof jacket. You can never be sure in Copenhagen..!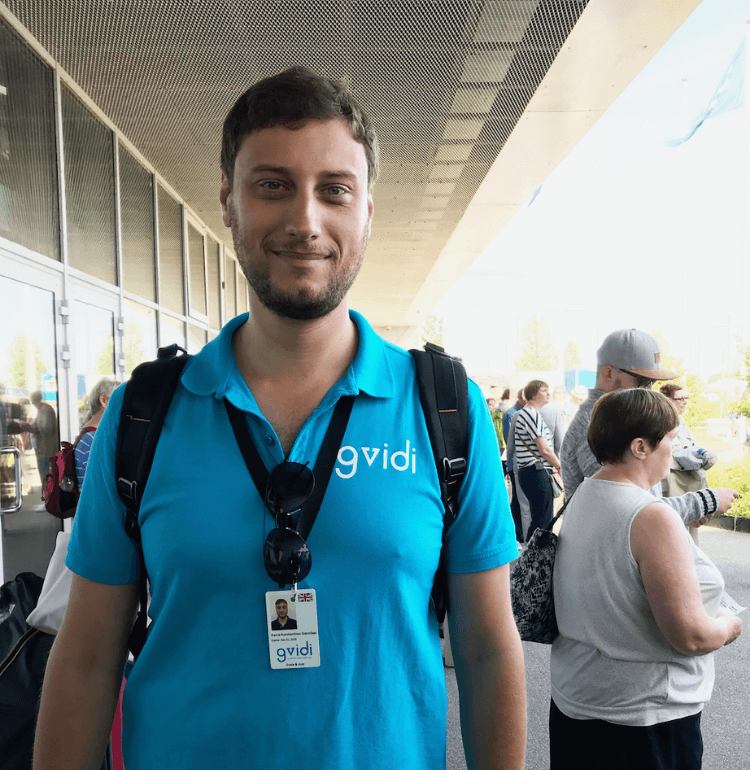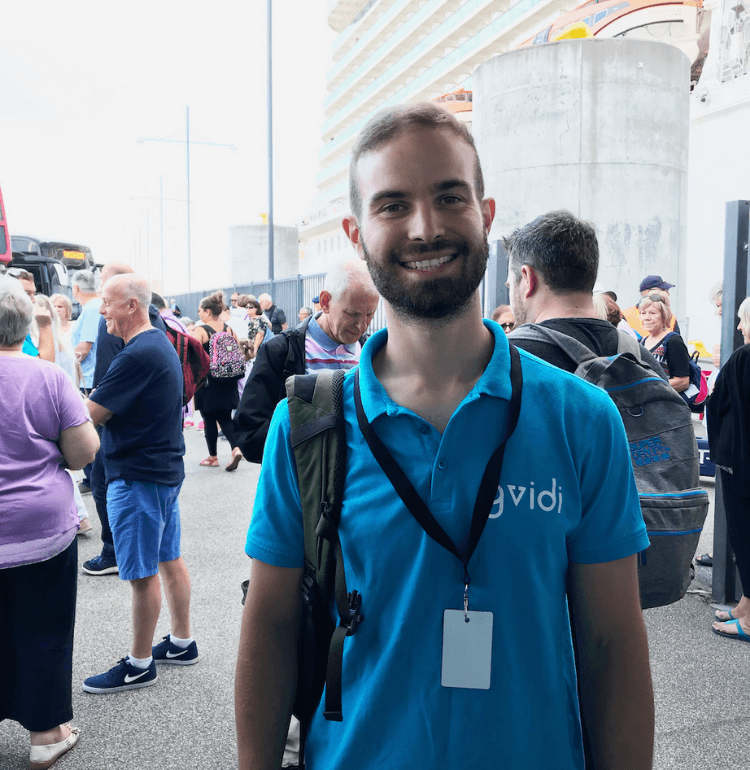 Dominic
Languages: English
Favourite place in Copenhagen: Bryllupsalen (the wedding room) in Copenhagen City Hall. It's a lovely room in the city hall where people all over the world come to get married. The ceremonies are quick and small, often with just the couple themselves, who have often been through a lot to get to that point. It's probably the happiest place in one of the happiest cities in the world!
Fun fact about me: Before moving to Denmark I spent a year living on the side of a volcano in Japan
One thing I always have on a tour: Maps! We try to pack as much into our tours as possible, but if I can give our guests a chance to see the city for themselves afterwards, I will always do so. And a map is the best way of ensuring they get to all the right places.
Marta
Languages: Italian and English
My favourite place in Copenhagen: The Botanical Garden
A fun fact about me: I like beer better than wine
The one thing I always bring with me on a tour: a yellow safety vest – better safe than sorry!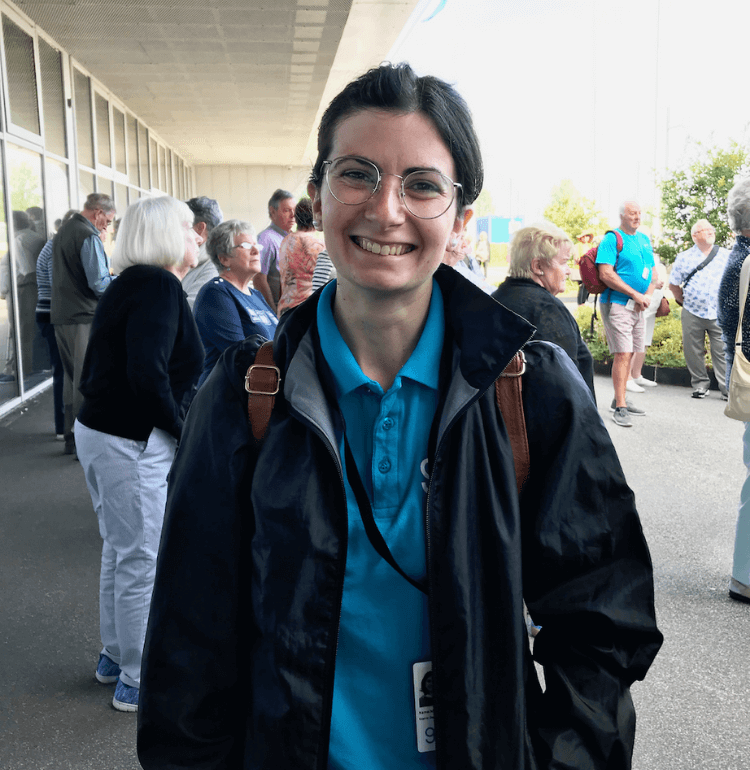 Want to add a little extra to your next tour?
Then why not book one of our professional travel guides?
Give us a call to learn more or fill out the contact form by clicking on this pretty button: